Welcome to Sycamore Drive
Early Childhood Learning Center
School Hours
AM Preschool 8:50am - 11:15am
PM Preschool 12:20pm - 2:45pm
Kindergarten 8:50am - 3:30pm
Before and after care services are provided through The YMCA.
Click HERE for their flyer.
Please call 732.566.9266 for more information or to register.
If your child will NOT be attending the After Care program, please contact the YMCA at 732.566.9266 regarding your child's absence. A Parent must call or send a note to the SD ECLC Main Office as well, to inform the staff that your child should be placed on the bus or will be picked up by a parent.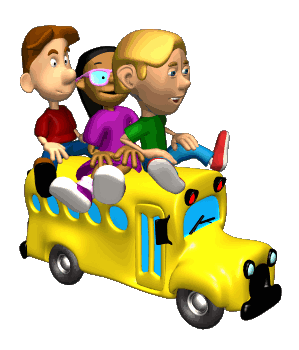 If you DO NOT wish your child to ride the bus home, you MUST send in a written, signed note. The note should state the date(s) that your child will not be taking the bus hom
e.
Anti-Bully School Safety Team
Ms. S. Galbraith, Principal
Mrs. M. Allan, Social Worker
Mrs. D. Luciano, Kindergarten Teacher
Mrs. N.Cizin, Parent
Mrs. A. Kirby, Anti-Bully Specialist
Affirmative Action Officer
Mrs. C Pericas, Preschool Teacher